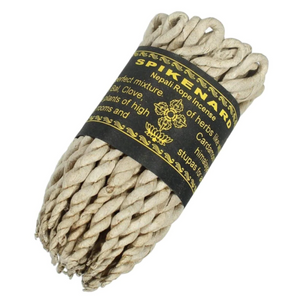 Nico Scout
Spikenard Rope Incense
Regular price
$8.00
$0.00
Fragrant Spikenard Nepali Rope Incense is crafted from plants and herbs of the high Himalayas.
This particular blend is extracted from the Spikenard plant, white and red Sandalwood, Sungandhi Bal and Clove.
Burned in Stupas, Temples and meditation rooms for its aromatic ambiance.
Ropes are artfully packaged in bundles of hand rolled lokta paper. 
Handmade in Nepal.
50 pieces in a bundle
---
more from this collection